Lots of New Fabric and Classes

I look outside my window and see the lovely robins as I am making some hummingbird nectar for my feeder. I am itching to fling open the windows and spring into some serious cleaning and organizing! Finding, sorting, and organizing fabric is way more fun than "windows" so that is the best place to start.

Now is the time to start planning for a scrap quilt. We have some great new books designed especially for scraps and to use up that stash. The Versatile Nine Patch by ScrapTherapy has 18 fabulous designs for quilts, bags, and home decor projects. ScrapTherapy's other book, Scraps Plus One reveals how to use your leftover fabrics plus one new focus print or solid background. Scrap Quilt Secrets by Diane D. Knott focuses in on design techniques for knockout results. These wonderful books will be 20% OFF for the rest of April or while supplies last.

Scissor Sharpening
Do you have a pair of scissors that you love, but they need sharpening? We have a gentleman who will pick them up here at Patches, sharpen them, and return them here. We use this sharpening service and have been extremely satisfied with the results. The cost is $3.50/pair for blades 5 inches and below. For scissors with blades longer than 5 inches, the cost is $5.00/pair.

CLASSES
We have some great classes coming up. There currently are a few openings left, so sign up soon (on our website or at Patches) so you don't miss out.



Maui Glam Bag class is this Thursday the 27th. It's a quick and easy clutch type bag. Use it for make-up or for whatever you would like. Afraid of zippers? Don't be, Marilyn will show you how easy these are to put in.



Charming Rags to Riches class starts this Saturday the 29th. Claudia will show you how to upcycle those old jeans into a fast, fun project and also use up some charm packs that you may have handy (or cut your own, or pick up a new pack).



Have you seen our new Montana license plate? This fabric plate is only $5.00.

Row by Row Experience
We have started working on our new row design for this year's theme, "On the Go in 2017". It's so exciting! I hope you love it too! We will keep you posted about this very popular annual event that shops throughout the world participate in.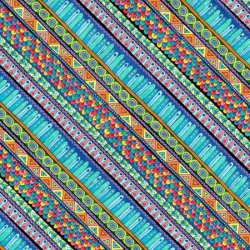 Stop in and see all our new fabric, notions and such. Tell us what you've been up to and share your current projects with us. We'd love to hear from you!

Sew Happy,

Claudia

Patchwork Quilts
1720 N. 1st Street, Suite E
Hamilton, MT 59840

(406) 363-5754

Sew@PatchworkQuiltsHamilton.com
www.PatchworkQuiltsHamilton.com