Memorial Weekend Hours


Happy Memorial Day
In observance, we will be
CLOSED
Saturday, May 29 – Monday, May 31
See you at the parade or the garden centers





FAVORITE NEW NOTION


Bee's Knees Book Stand
by Lori Holt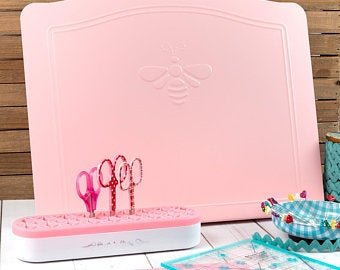 Sew Useful for




pattern & charts




books & photos




tablets & phones




rulers & design boards




magnetic needle minders





$5.00 OFF


Thru June 15



MAINTENANCE TIME



This time of year is perfect to get your machine in for its annual maintenance. Drop your machine off for a much needed Spa treatment.



The RAVALLI COUNTY FAIR is a definite go!
Mark your Calendars and SAVE THE DATES



September 1 – 4, 2021



Take advantage of this wonderful opportunity to show off your work! Fair books will be out in a couple of weeks and you can pick them up here at Patchwork Quilts. We will have more space this year and remember there will be no quilt shows this summer. Help make this the best year ever with your entries and participation!

HAPPY SEWING


Thank You!
Claudia
Patchwork Quilts
1720 N. 1st Street, Suite E
Hamilton, MT 59840

(406) 363-5754

Sew@PatchworkQuiltsHamilton.com
www.PatchworkQuiltsHamilton.com