Sewing Aids for the Elderly
For those of us "Vintage" quilters suffering from arthritis, poor vision, and reduced mobility, we carry sewing aids that will enable us to continue working on our crafts with less discomfort and more enjoyment.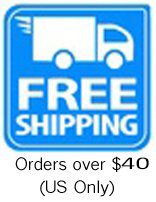 You will love how easy it is to navigate around our website when shopping online. Fabric is conveniently listed by Line (Collection), Manufacturer, AND Type. Notions and other products are listed by category and subcategories for added shopper convenience. To assist you in picking the perfect fabric, we have also added a Design Wall to our website. Happy Shopping!
Please remember that computer and other electronic device monitors/displays are all different and the hue, saturation, or value of the product pictures on our site may vary slightly from that of the actual products.